The aluminum brazing furnaces are manufactured with the latest technology. It is a customized production line for producing battery cooling plates for electric vehicles
The brazing furnace is a continuous production equipment with non-corrosive NOCOLOK flux and nitrogen protection. It is currently the leading technology in the world, with good welding quality and no false welding and missing welding
This production consists of an aluminum plate operation area, pre-heating degreasing area, flux spray area, drying area, worker operation area, brazing production area, cooling area, forced cooling area, handling area, control system, waste heat removal system, etc
Full-automatic intelligent temperature control system, the whole production is composed of 20 temperature control units, temperature uniformity +- 1%
The control system of this equipment is composed of plc and industrial computer, and the visual operation is simple and convenient
Our aluminum brazing furnaces success stories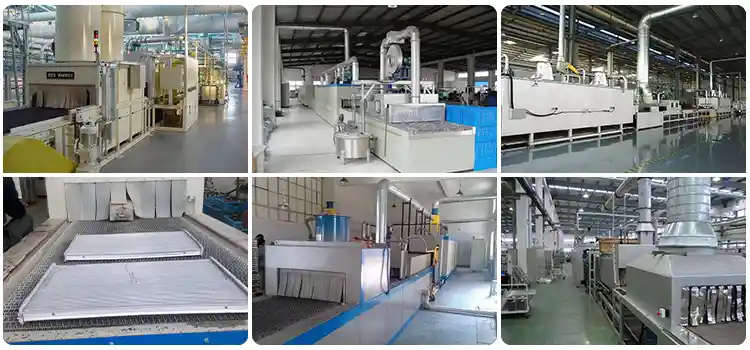 Why choose our aluminum brazing furnaces
1. Purchase our brazing furnace, free and complete brazing technical support, Our aluminum brazing engineer has 20 years of work experience
2. Our price is very competitive. Our manufacturing of high-quality brazing furnaces also takes into account the competitive price. We can provide customers with satisfactory service and reduce customers' investment. This is the work that our team is most willing to do
3. Fast delivery, our professional team with design and manufacturing, provides an effective guarantee for fast delivery
4. The most advanced control system, our brazing furnace adopts plc control, industrial computer visual human-computer interface, and automatic temperature control system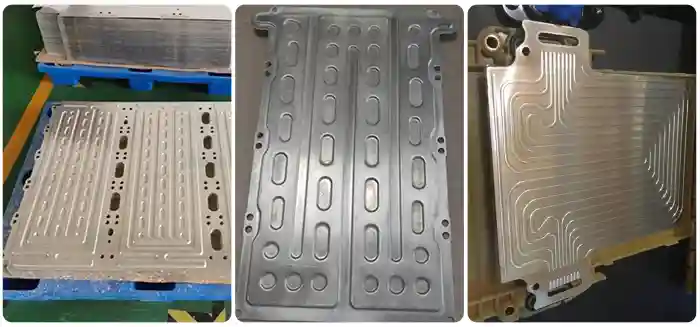 | | |
| --- | --- |
| NAME | DATA |
| Brand | Changheng |
| Origin | China |
| MOQ | 1 PCS |
| Max temperature | 720 ℃ |
| Working size | customized |
Q & A
Q: Can your aluminum brazing furnaces be used independently?
A: Yes, of course This brazing furnace needs a liquid nitrogen storage tank, Normal production requires nitrogen.
Q: What is the energy source of temperature heating?
A: Temperature heating can be either electricity or natural gas, but the price may not be used. For more details, please contact our engineers.
Q: How many days are required for brazing technical training?
A: Brazing technical training takes about 7-15 days, It may take more time to produce special aluminum products.