We are a brazing furnace manufacturer from the top of China, Our continuous aluminum brazing furnace uses non-corrosive flux in an environment protected by nitrogen.
Continuous brazing produces aluminum intercoolers, radiators, automotive air-conditioning condensers, evaporators and air-conditioning heaters, aluminum oil coolers, and other products for automobiles.
This brazing furnace is fully automatic production, and all its components include a degreasing furnace → spray system → drying drive → drying furnace → drying passive, brazing passive → front chamber → brazing furnace → water cooling (dry cooling) → strong air cooling → brazing furnace drive system, control system, etc
We can customize the production line by adding some special functions to the brazing furnace according to the customer's products.
Why choose our CAB furnace brazing
1. Full-automatic and efficient production, which can produce 120-200 products per hour (the size of products is different, and the production speed is different)
2. Nitrogen protection system, the surface of aluminum products is shiny and will not change color
3. With the support of our new technology, this continuous brazing furnace is efficient and energy-saving. Compared with our competitors, our production line saves 40% energy
4. Stable temperature control system. Our brazing furnace adopts the efficient control of thermocouple and plc. and the temperature uniformity is controlled at plus or minus 1 ℃
5. After-sales service without worries. When purchasing our brazing furnace production line, we provide considerate after-sales service,
give necessary parts and install the brazing furnace, and train your engineers and workers to manufacture high-quality products for free
6. We are a furnace brazing manufacturer from China, and our price is very competitive
Our CAB brazing furnace success stories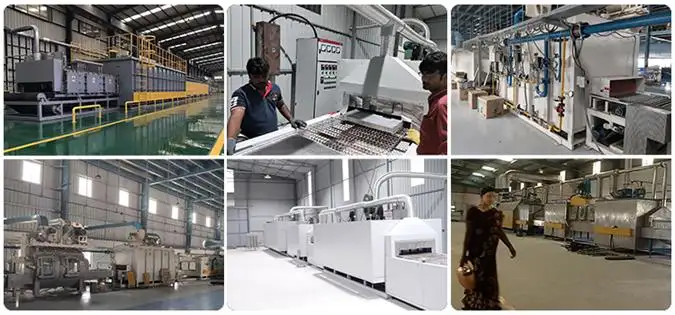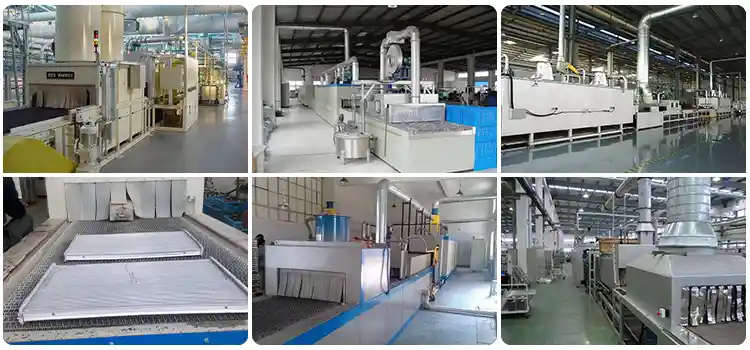 Q & A
Q: Are you a CAB furnace brazing manufacturer?
A: Yes, we are top manufacturers from China
Q: What products can this brazing furnace produce
A: This brazing furnace can produce aluminum parts, and products with more than two aluminum parts that need to be welded together can be produced using this brazing furnace, such as automobile aluminum radiators, intercoolers, evaporators, air-conditioning condensers, air-conditioning heaters, industrial heat exchanger, industrial oil cooler, etc
Q: How much nitrogen is used per hour in this brazing furnace?
A: 60-80 m³ / nitrogen per hour, The size of the brazing furnace is different, and the amount of nitrogen used is different
Q: What kind of technical support do you provide?
A: If you purchase the brazing furnace, we will provide all technical support, train your engineers, install the brazing furnace, and provide after-sales service support