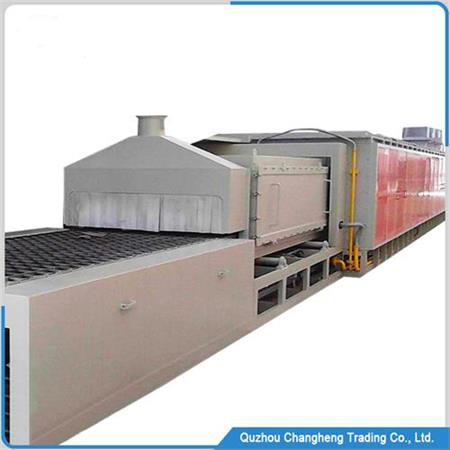 condenser production line outline
The condenser production line is a specialized production line for industrial and automotive condensers,
It adopts advanced automation technology to ensure efficient production and high-quality product output.
Our condenser production line can be adapted to a variety of models and specifications and is well-recognized by the market. Our professional team will provide you with an integrated solution from production planning to after-sales service, ensuring that your production line operates with the highest efficiency and lowest cost.
We are committed to providing customers with high-quality and versatile condensers to keep your equipment in optimal working condition. Next, let's take a look at what machines are needed to produce condensers
1, fin make machine
technical parameter
Total power: 8.5 kW
Quantity required: 1 set
Nominal force: 45T
Machine Model Name: CH-45T
Electricity Consumption/Hour: 16
Workers: 2 workers inserted copper tubes into the core
The machine's Automatic production
Any Safety requirement: Check the lubricating oil on the machine every week
Part Produced per hour: core size 500*800*12mm, production 60-80 per hour
Dimensions: machine 1585*1075*2391/ vacuum 1200*800*1500mm / feeder 1200*1000*1100mm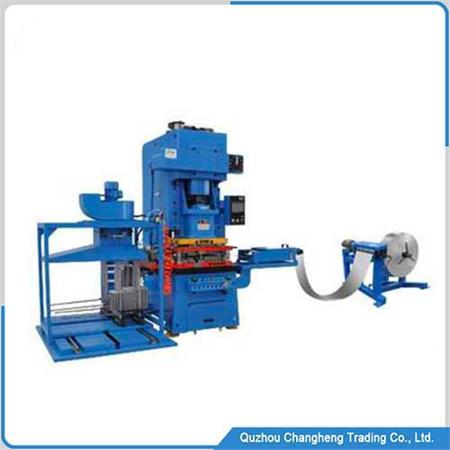 2, Vertical tube expanding machine
technical parameter
Expansion capacity: 1-6 rows of Φ 9.52
Total power: 22 kW
Power supply: 380V
Working length Size: 300-1200mm
Quantity required: 1 set
Machine Model Name: CH-ZG600
Electricity Consumption/Hour:22
Workers: Small core 1 person/ big core 2 person
Any Safety requirement: Check the lubricating oil on the machine every week
Part Produced per hour: core size 500*800*12mm, production 30-60 per hour
Dimensions: 1500*1400*4500mm
3, Progressive die of the condenser production line
technical parameter
Working Size: 9.52/25.4*22
Dimensions: 700*1200*300
aluminum foil Thickness: 0.04-0.2mm
Quantity required: 1 set
Machine Model Name: CH-MJ12
Electricity Consumption/Hour: 0
Workers: 0
Any Safety requirement: Check the lubricating oil on the machine and Lock the screw every week
Part Produced per hour: follow fin punching machine
Dimensions: 700*1200*300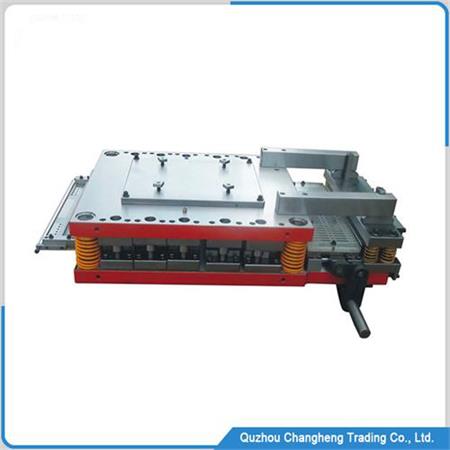 4, Copper tube straightening machine
technical parameter
Total power: 5kw
Dimensions: 3000*1200*800mm
motive power: servo
Automatic cut off No burr
Control system: PLC touchscreen
Quantity required: 1 set
Machine Model Name: CH-G6
Electricity Consumption/Hour: 8
Workers: 1 worker collects copper pipes and Update raw materials
The machine's Automatic production
Any Safety requirement: Check the lubricating oil on the machine every week
Part Produced per hour: The pipe length is 1200mm / Produced 1000-1200pipes per hour
Dimensions: machine 3000*1200*800mm/ feeder 2200*1200*1800mm / table 2000*1000*800mm
5, Copper tube bending machine
technical parameter
Total power: 2.5 kW
workstation: 4
max Working Size: 9.52/1200mm
Control system: PLC touchscreen
Quantity required: 1 set
Machine Model Name: CH-W4
Electricity Consumption/Hour:3
Workers:1 worker collects copper pipes
The machine's Automatic production
Any Safety requirement: Check the lubricating oil on the machine every week
Part Produced per hour: The pipe length is 1200mm / Produced 1200-1400pipes per hour
Dimensions: machine 2600*1200*900mm
6, Core bending machine
technical parameter
Total power: 5.5 kw
bend radius: R70-R110
Maximum width:1500mm
motive power: servo
Control system: PLC touchscreen
Quantity required: 1 set
Machine Model Name: CH-W15
Electricity Consumption/Hour: 5.5
Workers: Small core 1 person/ big core 2 person
Any Safety requirement: Check the lubricating oil on the machine every month
Part Produced per hour: core size 500*800*12mm, production 80-100 per hour
Dimensions: machine 3000*2200*1500mm
7, U-type tube bending machine for condenser production line
technical parameter
Dimensions:2200*1500*1200(mm)
Total power: 10 kW
workstation: 4
Power supply: 380V /220V 50Hz
Working Size: customized
Quantity required :1 set
Machine Model Name: CH-W5
Electricity Consumption/Hour:10
Workers:1 worker collects copper pipes and Update raw materials
The machine's Automatic production
Any Safety requirement: Check the lubricating oil on the machine every week
Part Produced per hour: The pipe length is 1200mm / Produced 1200-1400pipes per hour
Dimensions: machine 2200*1500*1200(mm)
These are all the machines that make home VC condensers production line, If you have anything to add, please contact us