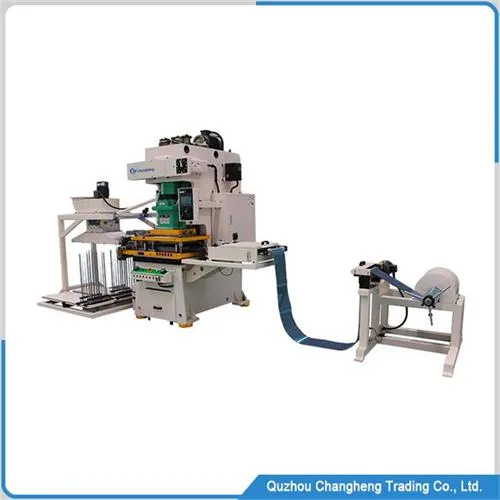 aluminum fin manufacturing machine outline
The aluminum fin manufacturing machine is the key machine for the production of the industrial heat exchanger. Its compact design, stable operation, reasonable price, and other advantages have been favored by the market
Through our unremitting efforts and continuous improvement of the machine, the fin machine has now achieved full automatic production, and no one needs to watch the machine, saving labor costs for the factory
Our fin manufacturing machine are usually used in automobile parts, marine cooling products, industrial air conditioners, engine coolers of engineering and mining machinery, aerospace, and other industries
This machine has two specifications, namely, a maximum width of 300mm and the maximum width of 450mm, Using 450mm fin splices, it is possible to produce large industrial heat exchangers
item
data
Delivery time:
55 days
Fin material
aluminum
Titanium alloy
copper
stainless steel
iron
Overall dimension
135*75*165cm
Fin type
sawtooth
wave
parallel
Dimple
window shades
ripple
fin max width
450mm
300mm
Packing
wooden case
Power supply
380v/50Hz
aluminum fin machine characteristic
Put the main shaft in the central position, the machine runs more smoothly and the power of production is stronger
The parallelism of the workbench where the mold is installed is much higher than that of the hand-operated machine. We have added a limit device, which makes it quicker to replace the mold
This fin manufacturing machine has a unique automatic lubrication system designed to reduce the wear of the main shaft of the fin machine.
Cvt step-less speed change. Our fin machine breaks through the problem that traditional machinery can't regulate the speed
We have optimized the main structure of the machine, and now one person can easily install and debug the mold.
To produce different types of fins, you only need to replace the mold at a low-cost