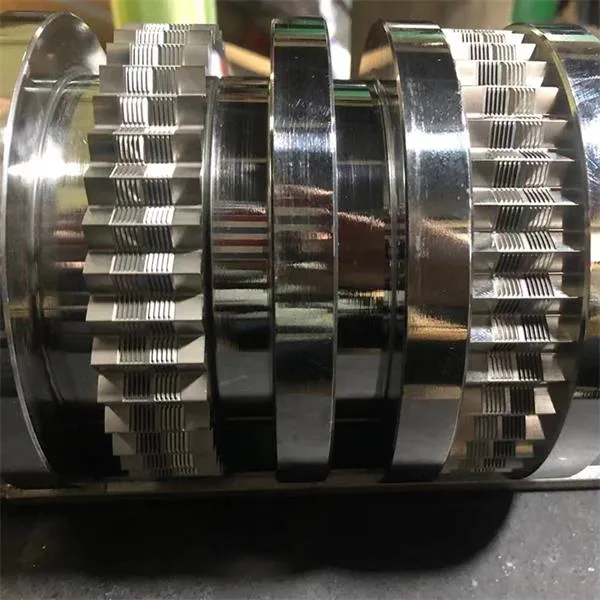 aluminum tube cutting machine outline
This is an aluminum tube cutting machine, which is essential in the production of automotive aluminum radiators and condensers,
Through continuous optimization of the equipment structure and updating of the control system by our engineers, the quality and production efficiency of our machines have been well guaranteed
The sawn blade is made of hard alloy steel, and the aluminum tube is sawn without burrs, Our latest generation of machine has been equipped with a device for aluminum scrap recycling to meet strict environmental requirements
Equipment advantages
1, Drive:
We use a 3kW motor with a speed of 2880 revolutions per minute to provide strong power for the machine
2, Saw blade:
The blade is made of YG8 and HWJ materials, which are durable and durable,
3, Control:
There are two control methods to choose from: foot control to control the operation and stop of the machine, and manual button control
4, Aluminum scrap recycling:
This aluminum tube cutting machine is equipped with a vacuum suction device to remove aluminum scrap and automatically collects it. This equipment will not cause any pollution to the environment
5, Safety production:
This equipment has been equipped with safety barriers, so workers will not come into contact with the saw blade during the production process, and there are no safety hazards during the normal production process
6, Quick size change:
The device has already been installed with a scale, and engineers can quickly change the length and size of aluminum tubes based on this scale, providing assurance for improving production efficiency
7, Production quality:
This aluminum tube cutting machine has undergone several generations of updates, far surpassing competitors, and the sawn aluminum pipes are basically free of burrs
aluminum tube cutting machine video
Technical Parameter
| | |
| --- | --- |
| Project | specifications |
| Saw blade stroke | 400CM |
| Saw blade size | 405CM |
| Maximum sawing width | 420CM |
| Sawing height | 120CM |
| Spindle speed | 2880r/min |
| Saw blade motor power | 3KW |
| Overall dimensions | 170*100*150cm |
Working principle
The position of the saw blade installed on the tube cutting machine is independently designed and can be quickly replaced, The control system of the machine adopts PLC drive
The working principle of this machine is that workers place pipes on the machine's working platform,
The workers placed the aluminum tubes flat according to the length and size requirements,
Press the start work button, and the machine will automatically cut all aluminum pipes at once, and the saw blade will return to its original position,
The factory takes out the sawn pipes and puts them into boxes, This is the entire production process of the aluminum tube cutting machine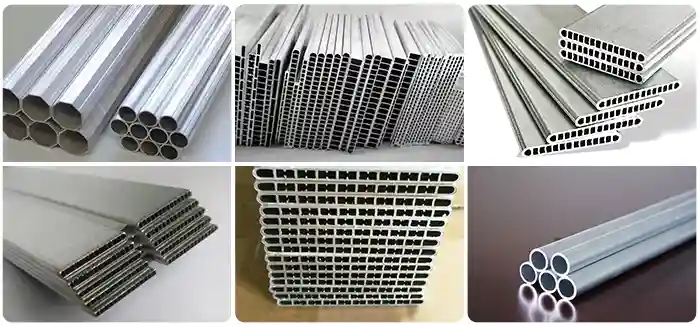 Q & A
Q: What is the exterior color of your machine?
A: Our machine work platform is nickel plated, and the appearance colors of other parts can be customized.
Q: Which tubes can this machine cut?
A: This machine is mainly used to cut short aluminum tubes.
Q: What is the longest size of this machine?
A: Our machine has a maximum length of 6 meters.