bender pipe machine outline
The Bender pipe machine is a device specifically designed to bend straight pipes into U-shaped pipes,
widely used in industries such as heat exchangers and condensers.
The equipment adopts hydraulic pressure as the main drive and is operated through a PLC control system,
which has the advantages of high efficiency, fast speed, and easy operation.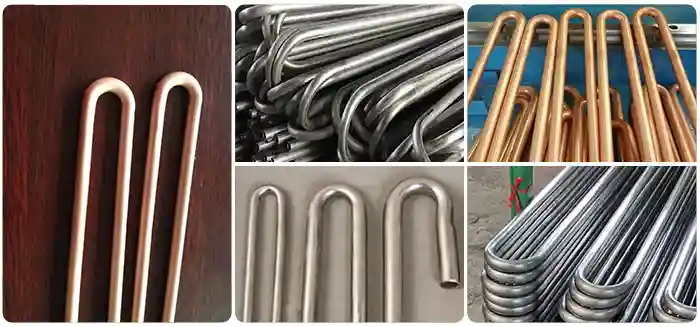 Usage process
When using the bending pipe machine for bending, the first step is to insert the pipe into the mold and ensure that it has been inserted into the specified position. Then, start the motor, and the bending tool will bend as needed. Usually, the machine only needs to run the bending tool once to achieve the desired shape.
During use, the bender pipe machine has the advantages of fast production, stable quality, and easy operation, which can improve production efficiency and reduce labor costs.
ITEM
DATA
workstation
2 / 4 / 6 / 8 / 12
Optional
Pipe diameter
9.52mm / 12.5mm
customized
Pipe length
2500mm
Machine drive
hydraulic
Power Supply
380v/50hz
Part brand
Mitsubishi
Omron
summary
This equipment has 2 workstations, 4 workstations, 6 workstations, and 8 workstations that are optional. Customers can choose the most suitable machine according to the factory's production capacity requirements
We can also accept customized services for different pipe sizes to meet special application requirements
The use of bent pipe machines is very important for the development of the heat exchanger and condenser industry. It can improve production efficiency, reduce labor costs, and ensure high-quality bending shapes.
Therefore, the bender pipe machine has been widely used in the heat exchanger and condenser industry and will become an important trend in the future development of this field.
bender pipe machine video