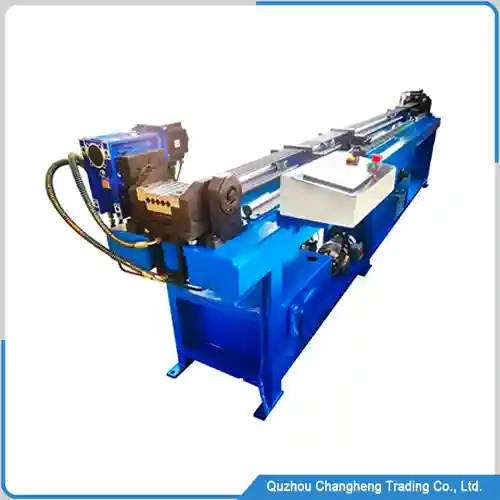 The Hydraulic Bender Machine is a hydraulic-driven bending machine mainly used for bending copper, aluminum, and other metal pipes. This machine is designed for highly specialized manufacturing to ensure accuracy and efficiency in the manufacturing process.
Hydraulic bender machine has many advantages. Firstly, this type of machine can have very high accuracy to ensure that copper pipes are bent to the desired shape and size.
Secondly, this type of machine can complete work very quickly, thereby improving production efficiency.
Finally, the Hydraulic bender machine is highly reliable, durable,
and easy to maintain to ensure a high level of production efficiency throughout the entire work cycle.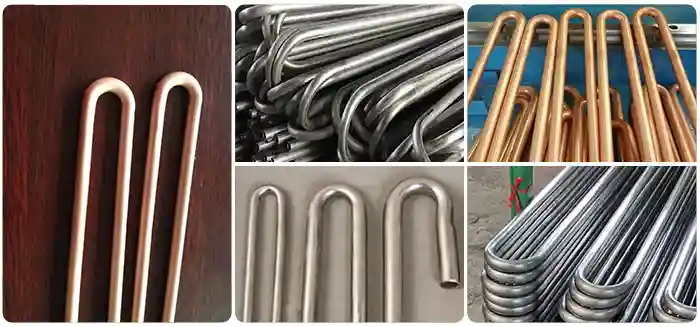 application area
In the manufacturing industry, the application range of Hydraulic bender machines is very extensive.
In addition to copper pipes for heat exchangers, this machine can also be used to bend other types of pipes, such as aluminum pipes for household air conditioning condensers, pipes for automotive air conditioning systems, and pipes that need to be bent for products in other fields.
In addition, the Hydraulic bender machine can also be used to bend other metal pipes for various manufacturing applications.
| | |
| --- | --- |
| ITEM | DATA |
| Pipe type | hairpin type |
| Power drive | hydraulic |
| Workstations | 4-8PCS |
| Production type | automatic |
| Machine brand | CHANGHENG |
Hydraulic bender machine advantage
1, Multi workstation: Hydraulic bending machine has designed multiple workstations to work together to bend multiple copper pipes at one time, thereby improving production efficiency.
2, Power saving: Due to the use of hydraulic systems to drive bending tools, the Hydraulic bend machine is very energy-efficient. This allows this type of machine to save energy costs while working for extended periods of time.
3, Rapid production: The bender machine has high precision and efficiency, thus enabling rapid production.
4, Fully automated production: This equipment can achieve fully automated production. This means that the machine can automatically complete all tasks, from bending copper pipes to completing production. This will greatly improve production efficiency and reduce manual errors.
5, Customized product dimensions: We can customize production dimensions to ensure that the size and shape of bent copper pipes meet specific requirements.
Hydraulic bender machine video