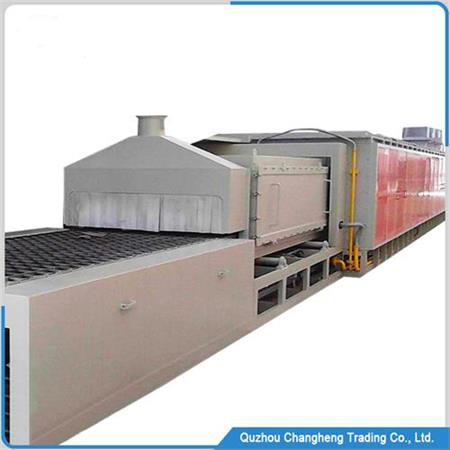 furnace outline
We offer an excellent brazing furnace with unique features suitable for the production of aluminum radiators and condensers for automobiles and trucks.
Nowadays, aluminum brazing is undoubtedly one of the most popular processing technologies,
so it is crucial to find an efficient and low-cost aluminum brazing oven.
aluminum brazing furnace design
The most prominent function of our aluminum furnace is to save 65% nitrogen. Compared to our competitors
In addition, our brazing furnaces are designed for continuous production, ensuring uninterrupted and efficient production processes, eliminating costly downtime and production delays,
and allowing you to easily respond to customer needs.
Our aluminum brazing oven design is very flexible and can be customized according to your production needs,
which allows you to safely use it in large-scale or small-scale production.
In the future, as your production increases, simply adding a heating unit can easily upgrade the furnace and increase production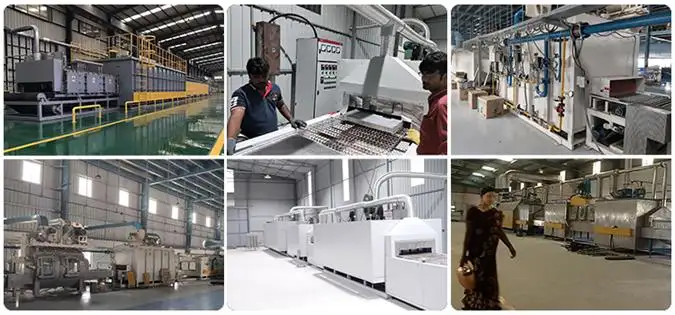 Our Services
We focus on aluminum radiators and condensers for automobiles and trucks. With our aluminum brazing furnaces, you can obtain higher quality aluminum brazing products without investing in expensive additional equipment.
Finally, we provide free technical training services to help you master the latest technology of aluminum brazing.
If you are looking for a low-cost, efficient, and quality-assured brazing furnace, please contact us, and we will provide you with the best solution.
furnace technical parameter
| | |
| --- | --- |
| ITEM | DATA |
| Mafu Material | SS316L |
| maximum temperature | 720℃ |
| Cooling type | air cooling |
| flux | NOCOLOK |
| Control system | industrial computer |
| Power Supply | 380V/50Hz |
| Natural gas heating | yes |
| Nitrogen usage | 39 m3/h |
brazing furnace video
Q & A
Q: What are the requirements for the workshop where this equipment is installed?
A: This machine does not have mandatory requirements for the workshop floor, but the factory workshop requires tap water, electricity, and nitrogen gas.
Q: Can this brazing furnace use natural gas to heat the temperature?
A: Of course, it can use natural gas.
Q: How many containers are needed for this furnace?
A: According to the most commonly used working size of brazing equipment, it requires 3 containers.