tube bend machine outline
The hydraulically driven tube bend machine is an automated equipment specifically designed for producing copper tubes for heat exchangers.
This machine has four working positions and can quickly bend copper pipes, improving production efficiency and quality
The maximum length working size of this machine is 2500mm, and we can accept customized machines of any length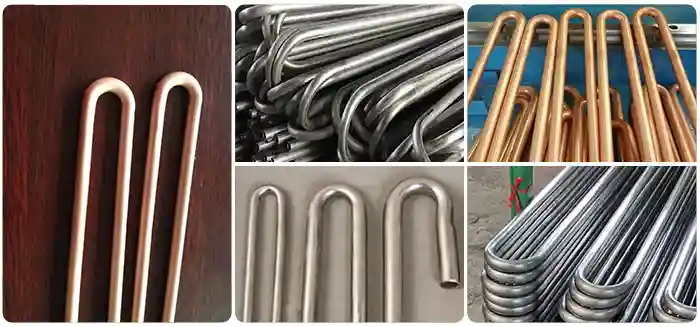 characteristic
An important feature of the Tube bend machine is that it can produce various types of copper pipes, including copper pipes of different diameters, bending radii, and shapes.
This is because the machine is equipped with various accessories and tools,
which can be customized and replaced according to different needs.
This allows the pipe bend machine to not only produce standard specifications of copper pipes but also meet the needs of specific customers.
In addition to being efficient, high-precision, and multifunctional,
the pipe bend machine also has an important feature in that it can produce pipes of different metals,
such as aluminum pipes, iron pipes, stainless steel pipes, etc
| | |
| --- | --- |
| PARTS | BRAND |
| Electric control system | Mitsubishi and Omron |
| Pneumatic components | SMC, ADK |
| Hydraulic system | using oil grinding |
| Electrical components | Omron, Mitsubishi |
Final summary
Finally, Tube bend machines can also accept customization. Customers can customize their designs according to their own needs and requirements, including machine dimensions, colors, accessories, and tools.
In short, the hydraulically driven tube bend machine is an efficient, high-precision, and multifunctional automation equipment that can produce various types and specifications of pipes. It can greatly improve production efficiency and product quality, making it the best choice for producing heat exchanger hair clip copper pipes.