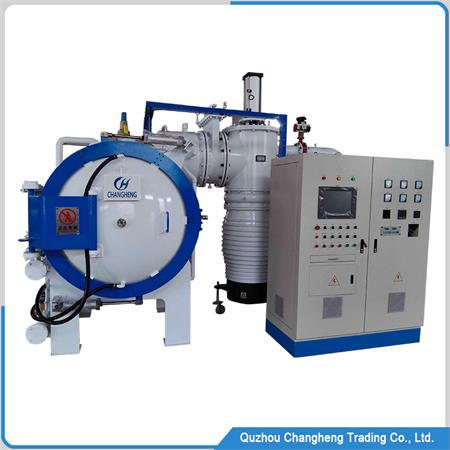 The mesh belt furnace is a continuous large-scale production furnace designed specifically for industry, with a maximum temperature of 1150 ℃. It is widely used in various heat treatment production, including metal quenching, stress relief of parts, annealing, tempering, etc
The furnace is designed with multiple heating zones for independent temperature control, which can accurately control the temperature of each independent zone, providing effective assurance for high-quality production
The mesh belt furnace can provide inert gas protection devices, monitor the purity of the atmosphere inside the furnace, and meet the highest industry standards
To meet the personalized requirements of our customers, we offer natural gas heating and electric heating or electric and natural gas mixed heating
Characteristics of mesh belt furnace
-The equipment is composed of a heating chamber, a cooling chamber, a mesh belt conveyor system, an atmosphere control system, and an electrical control system. It can be freely combined and arranged according to the characteristics of customers' products and the size of the factory
-This furnace can adjust the speed and temperature of the mesh belt according to different product and process requirements, achieving continuous, automated, and efficient production.
-This equipment has nitrogen gas to protect the surface of the workpiece, prevent oxidation and corrosion, and improve the quality and performance of the workpiece.
-The mesh belt furnace is suitable for various shapes and sizes of products, such as electric vehicle battery cooling plates, engine cooling radiators, generator oil coolers, industrial coolers, etc. It is widely used in industries such as automobiles, aviation, electronics, etc.
mesh belt furnace Benefits
1, Highly standardized production to ensure good product consistency and quality
2, Continuous production can improve production efficiency while also reducing production costs
3, The entire mesh belt furnace accepts modular customization services, which means that customers can customize this furnace according to the factory's production technology, output, product size, and other details
4, We provide one-stop services for design, manufacturing, installation, technical training, etc,
Parameter details
Parameter
details
Appearance color
customized
Heating type
natural gas
electric
Max Temperature
300-1150 optional
Gas protection
nitrogen gas
Touch screen size
10.1 inches
multi-zone
multi zone
Mafu material
SS316L
Features
Inert gas protection to prevent product oxidation and deterioration
Nickel alloy electric heating to further improve temperature uniformity
Graphite insulation reduces temperature loss and effectively saves costs
Continuously variable speed, controlling the running speed of the mesh belt
Continuous temperature monitoring system to improve product quality
Efficient cooling room with options for water and air cooling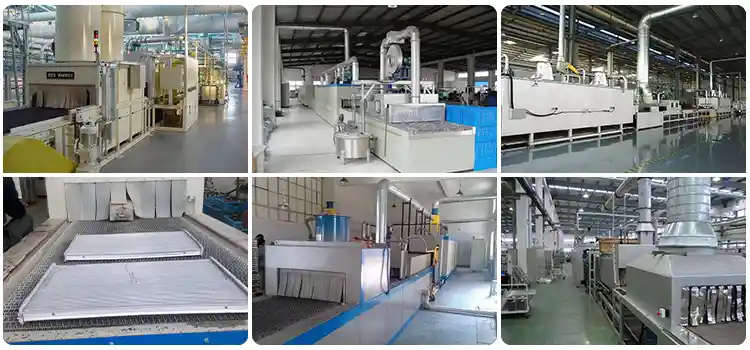 mesh belt furnace video
Applications
| | |
| --- | --- |
| Sintering | Tempering |
| Drying | Brazing |
| Soldering | Annealing |
| Enameling | Glass to metal sealing |
| Normalizing | Bonding |
| Hardening | Stress Relieving |
Q & A
Q: Can this furnace be heated entirely using natural gas?
A: Of course, But you'd better contact our engineers. Some products are not suitable for furnaces that use all-natural gas.
Q: What is the maximum width of the mesh belt?
A: The maximum width I am currently manufacturing is 1800mm, which is designed for producing battery cooling panels for new energy-electric vehicles.
Q: Can this furnace anneal glass cups?
A: Each of our mesh belt furnaces is designed and manufactured independently, and we can manufacture a furnace of anneal glass cups for you.