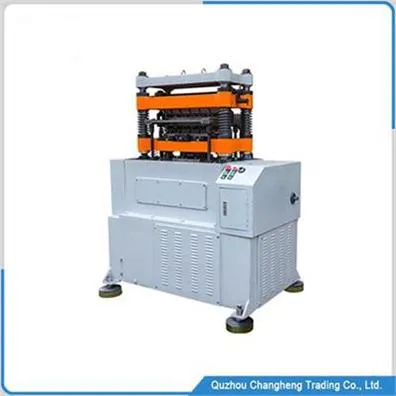 plate heat exchanger outline
This type of plate heat exchanger is composed of many metal sheets and metal frames. The edge of the sheet is sealed with an EPDM gasket, and the internal channel is designed with cross flow. The heating and cooling media alternately flow in the channel, achieving a good heat transfer effect.
The metal plate of this type of plate heat exchanger is usually made of SS304 material and titanium alloy material. When the medium is seawater and brine, it must be made of titanium alloy material; Because titanium is more resistant to corrosion.
The frame material is usually ordinary carbon steel; Of course, in some food industries, it is quite unique and they will also use SS304.
The sealing gasket adopts a double sealing design, and even if the gasket ages, it will not cause liquid mixing due to leakage.
Heating or cooling media are alternately guided into the channels formed between the plates. The double-sealing system forms a pocket that is open to the atmosphere, which can prevent liquid mixing in the rare case of leakage through the gasket.
plate heat exchanger data
| | |
| --- | --- |
| ITEM | DATA |
| Design temperature | 170℃ |
| Normal use | 150℃ |
| Design pressure | 1.8 Mpa |
| Normal operating pressure | 1.5 Mpa |
| Plate thickness | 0.1-0.5 mm |
| Plate material | SS304 |
| Traffic | Customized |
Advantages and disadvantages
Advantages of detachable plate heat exchanger
Thin plate, high heat transfer coefficient, good heat exchange effect, and heat exchange efficiency of over 91%
It has a rubber sealing gasket that can be disassembled and easily cleaned and can be filled with a heat exchange area in the later stage
Flexible structural design, which can easily meet customer requirements by increasing the number of plates according to their heat exchange requirements
Disadvantages of detachable plate heat exchanger
Low pressure, with a conventional working pressure of 1.0Mpa and a maximum working pressure of 1.6Mpa
A rubber gasket is used between the plates for sealing. Liquids that are corrosive to the gasket cannot be used with this type of heat exchanger
Due to the use of EPDM as the sealing gasket, its maximum temperature cannot exceed 170℃
application environment
Steam boiler
Hot water boiler
Municipal heating
Thermal power plant
Industrial wastewater
Hot oil generated by mechanical operation
Shipbuilding Industry
plate heat exchanger factory video
Q & A
Q: What is the maximum operating temperature of this type of heat exchanger?
A: The maximum temperature of this type of heat exchanger is usually 170 ℃, It should not exceed this temperature in the application environment.
Q: We don't need a complete heat exchanger. Can we purchase SS304 plates from your factory?
A: Of course, Our factory has many molds of different sizes, and we also provide heat exchanger plates for many factories.
Q: What material is your sealing gasket?
A: It is a type of EPDM material that has been specially manufactured as a sealing gasket with a dual sealing design, making its durability extremely excellent.