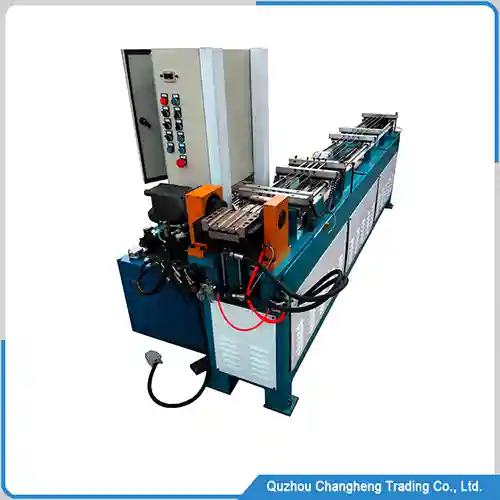 Investing in a Plastic Tank Crimping Machine can help you achieve these goals and take your business to the next level. If you're in the business of producing radiators for domestic cars and trucks, you know how important it is to have an efficient and cost-effective production process.
This Plastic Tank Crimping Machine adopts servo motor drive technology to ensure the precise control and accuracy of the crimping process. This not only improves the quality of the heat sink but also reduces production time and minimizes waste.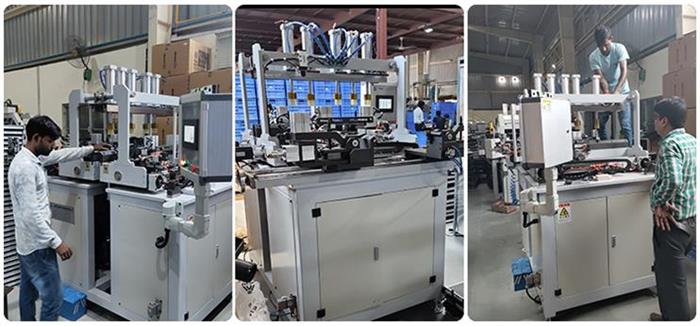 Plastic Tank Crimping Machine advantages
One of the main advantages of the plastic radiator crimper is its ability to complete all 4 sides of the radiator in one go. This means you can produce more in less time, helping you meet demand and improve profits.
Another feature of the Plastic Tank Crimping Machine is that it allows you to program obstacle avoidance through the touchscreen interface.
This makes it easy to customize your machine to your specific production needs and keeps your operation running smoothly with minimal downtime.
Perhaps most importantly, Plastic Tank Crimping machines are a very cost-effective solution for your business. As a Chinese supplier, we are able to provide high-quality machinery at a fraction of the cost of other suppliers. That means you can enjoy all the benefits of this machine without breaking the bank. In addition to being efficient and cost-effective,
Plastic Tank Crimping Machines are also capable of producing radiators for domestic cars and trucks.
This makes it a versatile addition to your line, enabling you to serve a wide range of customers and meet their unique needs.
Tank Crimping Machine Technical Data
ITEM
DATA
Main drive
servo motor
Pneumatic
Voltage
220V
Power
2.5kw
Machine weight
1.8T
Crimping Range
4 sides
Programmable
Yes
Touch screen
including
Summary
In conclusion, investing in a plastic tank crimping machine is a wise choice if you are looking to increase the efficiency and profitability of your radiator production business.
With its servo motor drive technology, the ability to complete all 4 sides of the radiator in one go, touch screen interface, cost-effectiveness, and versatility,
this machine is sure to help take your business to the next level. Contact us today to learn more about how we can help with your production needs.
Q & A
Q: Can this Machine produce truck radiators
A: Yes, this machine can produce radiators for cars and trucks, If your factory also produces engineering car radiators, please contact our engineers for more details.
Q: Plastic tanks have many irregular sizes, how does this machine work?
A: Our machine can write a program for each plastic tank, and the machine will automatically avoid obstacles.
Q: What is the after-sales policy for this machine?
A: Our warranty period for all machines is 12 months. During this period, any malfunctions of the machines can be repaired on-site.