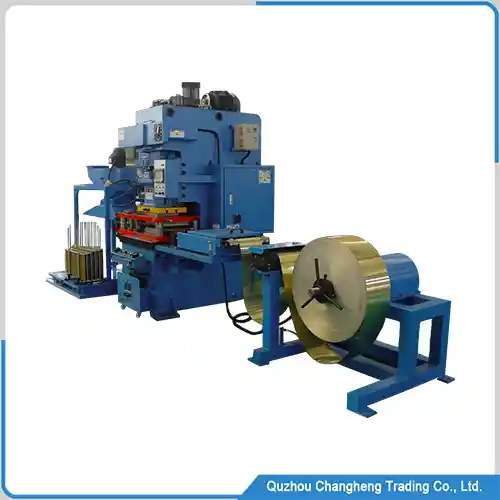 continuous brazing furnace outline
This continuous brazing furnace uses nitrogen to protect a fully automated production line for continuously produced aluminum radiators.
This machine adopts the most advanced temperature control system at present, with automatic unattended one-button temperature management, optimal temperature uniformity, and other advantages
Compared to the previous generation of production lines, the latest generation of continuous brazing furnaces saves 55% on nitrogen, 18% on heating power consumption, and 32.2% on power consumption for smoke exhaust and heat dissipation, Using our latest generation brazing furnace for 2 years can save your factory the cost of buying a BMW 525
technical data
ITEM
DATA
Power Supply
380V/50Hz
Nitrogen consumption
85m3/h
Working dimensions
1200*250mm
Overall dimensions:
1.6*1.8*45m
Driving energy
electric
nitrogen
natural gas
water
Control system
Industrial computer
Our Strengths
1, Purchase the production line from us, and we will provide all A to Z technical support, training your workers and engineers
2, With 18 years of manufacturing experience in aluminum brazing furnaces, we can independently design and manufacture perfect production lines in the field of aluminum products
3, Our factory is located in a city with convenient transportation, and our competitive price is our inherent advantage
4, With professional shipping delivery services, you can easily obtain production lines in your factory,
5, Fast delivery, and installation services, our team will quietly complete these tasks
continuous brazing furnace video
Q & A
Q: What material is on the mesh chain of your production line?
A: The material of this mesh chain is ss304
Q: What is the Mafu material for this aluminum brazing furnace?
A: The Mafu material for this aluminum brazing furnace is SS316L, Its thickness dimension is 10mm
Q: Can this aluminum brazing furnace be heated using natural gas?
A: Of course, it can be heated using natural gas, but the price will be somewhat different