Purpose of equipment: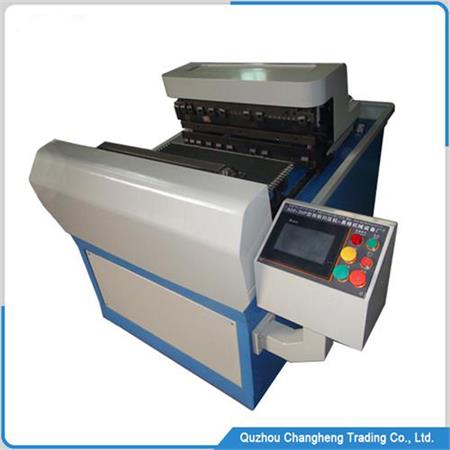 radiator flaring machine for All aluminum radiators and expansion machines for warm air is all aluminum radiator and warm air production line. The side plate, sealing rubber plate, and end plate are connected together in the production line of all aluminum radiators and warm air. It makes the fixing of the head plate and sealing the rubber plate with an aluminum radiator and warm air all realize automation.
radiator flaring machine Main features:
This machine for aluminum water tanks has two operation modes: automatic control and manual control. The electric control system uses PLC (programmable logic controller) to control the whole process of the expansion, which is safe and reliable.
Technical parameters
1. Quantity per production: 1 piece
2. Specification of aluminum tube: Φ 5 — Φ 12mm (optional)
3. Number of holes in each row: ≤ 20 holes (according to user requirements)
4. Processing time: 10-30 seconds
5. Motor power: 7.5kw
6. Hydraulic system pressure: 5-16mpa
7. Equipment dimension: 2800 * 1450 * 1650
8. Equipment weight: 1.5T
radiator flaring machine
Q & A
Q: Where is your office?
A: Our office is in Quzhou, a modern and ancient beautiful city, Our city is about 350km from Shanghai, and it takes about 2 hours to take the bullet train.
Q: What size radiators can this machine produce?
A: We can customize this machine with your radiator size. Usually, the working size of this machine is 150-800mm, which basically covers all radiator sizes on the market.