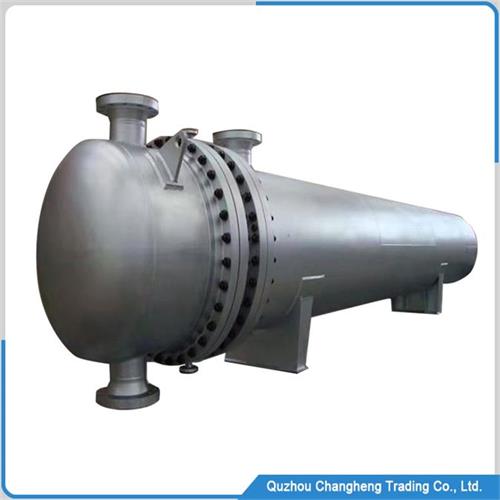 Aluminum tube making machine outline
High frequency welded tube making machine is a complete set of equipment that uses strip steel as raw material to produce round steel pipe or a row of steel pipes of various styles through a series of pipe-making processes, such as uncoiling, forming, high-frequency welding, solving weld bead, sizing, straightening and cutting. The strip steel is cold-formed into round billets by roll forming, and the welding seam is extruded to form round tubes by high-frequency induction heating. After sizing, the round tubes and square rectangular tubes of various styles and specifications are produced.
Application of tube making machine
Welded pipe, straight seam high frequency welded steel pipe, with the characteristics of a relatively simple process, fast speed, and continuous production, has many uses in civil construction, petrochemical, light industry, and other departments. It is mainly used to transport low-pressure fluid or make various types of engineering components and light industrial products.
main parameter
1. Production speed (max.): 80m / min;
2. Cutting frequency (max.): 200 pieces/min;
3. tube mill Coverage:
| | |
| --- | --- |
| ITEM | VALUE |
| height | 32 ~ 100 mm |
| width | 2.0 ~ 10 mm |
| length | 350 ~ 8000mm |
| wall thickness | 0.28 ~ 0.6mm |
4. Applicable processing materials: 4343 / 3003/ 7072
three-layer clad aluminum strip or pure aluminum strip;
5. Forming method: flat tube direct forming + flat tube welding + flat tube sizing
6. aluminum tube making machine Overall size: 30*5*3.5 m
7. Gross weight of the unit: about 18 tons;
8. Installed capacity: 168kva;
9. Energy loss:
| | |
| --- | --- |
| ITEM | DATA |
| Electric energy | about 80 (kW · h) |
| Compressed air | 0.6MPa, 3m3 / min |
| production speed | 60m / min |
10. Welding machine type: aluminum tube special solid-state welding machine,
parallel power unit, 400kHz, 100 ~ 150KVA installed capacity;
11. Transmission mode: synchronous motor drive,
mechanical coupling structure + multiple sets of reducer transfer box;
12. Cutting mode: Online fixed-length high-speed cutting (fcw20zh);
13. tube making machine Cooling mode:
Welding machine: chilled water + air cooling cooler;
Roll: emulsion + cooling box + filtering device;
14. Environmental index: noise (2m) ≤ 78dB;
Dust pollution: welding fume (manageable);
Zero discharge of liquid pollution: all water/oil/emulsion is recovered and stored;
15. Compatible with roll change mode
16. Control system: PLC + touch screen setting program
17. Control system language: English + Chinese
18. Packing: wooden case
19. Delivery time: 75 days
Radiator aluminum tube machine details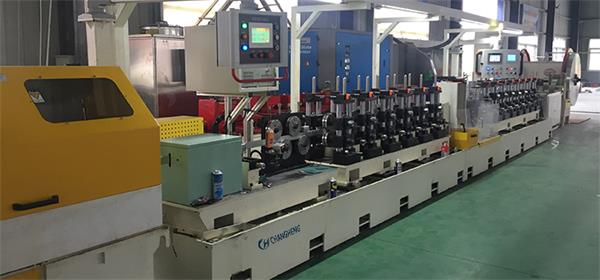 Aluminum tube making machine video