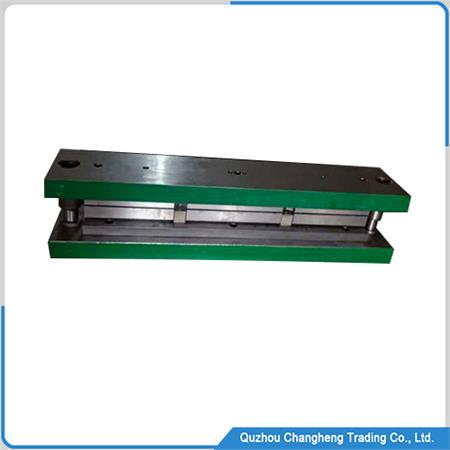 metal stamping die manufacturers outline
The metal stamping die manufacturers from China is specialized in making stamping die for automobile oil coolers, radiators, condensers, intercoolers, and other parts,
Our most professional field is the head plate mold and side plate mold of radiators, Die for stacking types of automobile oil coolers,
Mold for each part of the automobile air conditioner heater, metal Stamping die for manifold, side plate, and various small hanging parts of automobile air conditioner condenser, etc.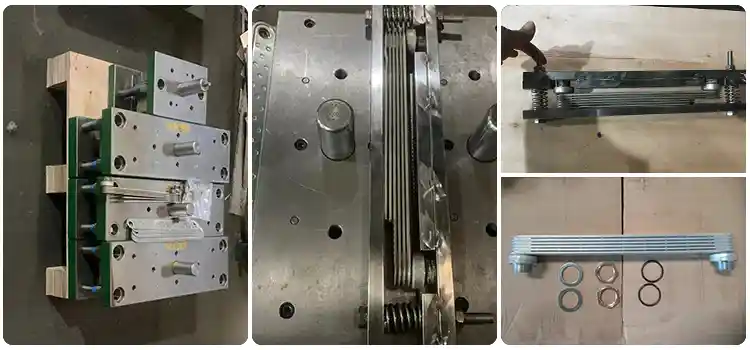 Our areas of expertise
We also set foot in the field of stamping dies for other metal parts, For example, the following molds
Blanking mold: cut the product shape according to the design. For example, polygons, circles, rectangles, etc
Punching die: It is used for punching parts. It is usually accurately positioned on the lower die.
Bending die: bend the product one or several times.
Blanking and punching compound die: some upper dies use springs.
Blanking and drawing compound die: first punch the die out of shape before drawing.
Second drawing die: it is used for products with relatively high dimensions. Single drawing is easy to crack, so it needs the die experience for the second drawing
Continuous die: one set of dies completes all the work of punching, forming, and drawing. This die can be produced quickly and automatically. But its price is relatively expensive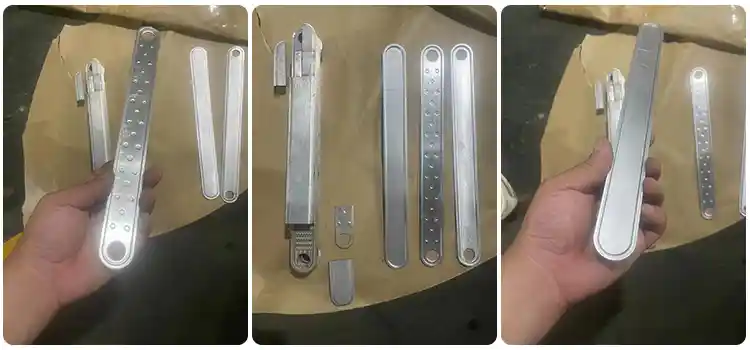 metal stamping die video
Q & A
Q: Which city is your factory in?
A: Our mold factory is located in Wenzhou, Zhejiang Province, China, which is a beautiful coastal city. We very much welcome you to visit our mold factory in Wenzhou.
Q: Do you need us to provide you with samples?
A: It is best to provide samples, We can get the exact size of the measuring machine according to your sample, This is very helpful for our mold design and manufacturing.
Q: Can you debug molds in China?
A: of course, All our molds will be debugged in the Chinese factory, and qualified samples will be manufactured and sent to your office for your engineers to measure all dimensions.
Q: Is your price competitive?
A: We are a metal stamping die manufacturer from China, We have a very professional design team and mold manufacturing team, Our price is competitive