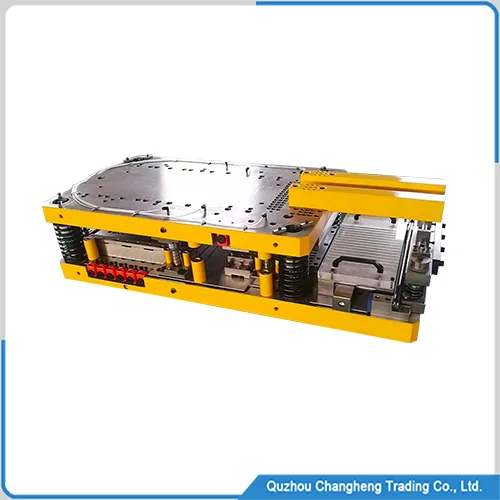 This vacuum heat treatment furnace is an industrial production equipment with a vacuum environment, which has a wide range of applications, such as the military industry, shipbuilding industry, digital products, pharmaceutical industry, aerospace, etc
Our engineers and heat treatment experts bring decades of experience into the design, providing first-class manufacturing with advanced industrial equipment and skilled technical personnel. Vacuum heat treatment furnace has become one of the most cost-effective, energy-saving, and technologically advanced furnaces.
In order to meet the manufacturing requirements of demanding parts, precise temperature control is one of the necessary conditions for the vacuum heat treatment furnace. The control system of the furnace uses a 10.1-inch touch screen as human-machine interaction and a visual operation interface. New engineers only need simple training to master all temperature control
To meet the requirements of different customers, we accept customized furnaces of any type. Whether you need aluminum brazing, stress relief, heat treatment, stainless steel brazing, sintering furnace, normalizing, annealing, or tempering, we can provide excellent solutions.
Technical Data
ITEM
DATA
Power supply
380v/50Hz
customizable
Max temperature
650-2000 ℃
Working size
customized
Vacuum pressure
customized
Delivery time
60-120 days
vacuum heat treatment furnace application
aluminum brazing: Mainly welding multiple aluminum parts together
Annealing: Eliminating residual stress inside the material
Tempering: A heat treatment process in which the workpiece is quenched and held for a period of time before cooling to room temperature.
Sintering: Powder or metal is sintered under vacuum conditions in ceramic billets
Stainless steel brazing: Multiple stainless steel parts are welded together in a vacuum environment
Stress relief: reduces residual stress in the structure of parts and reduces the risk of dimensional changes
vacuum heat treatment furnace video
WHY CHOOSE US
Advanced equipment manufacturing process
Excellent engineers and experienced experts in vacuum heat treatment furnaces
Globally competitive prices
A comprehensive after-sales service team
Visual control system for precise temperature control
Accept customized services for any type of vacuum furnace
Q & A
Q: Do you have a catalog of all vacuum furnaces?
A: Of course, please contact our engineers so that you can easily access our catalog.
Q: What is the maximum temperature for aluminum brazing?
A: The maximum temperature of an aluminum brazing furnace is usually 750℃ Celsius, The actual usage is approximately 630℃.
Q: What size of customized service do you accept?
A: We can accept customization of any size, you can contact us for more details.
Q: Our power supply is 220V three-phase 60Hz. Can we use this vacuum heat treatment furnace?
A: Of course, we can design a control system to meet your power supply needs.