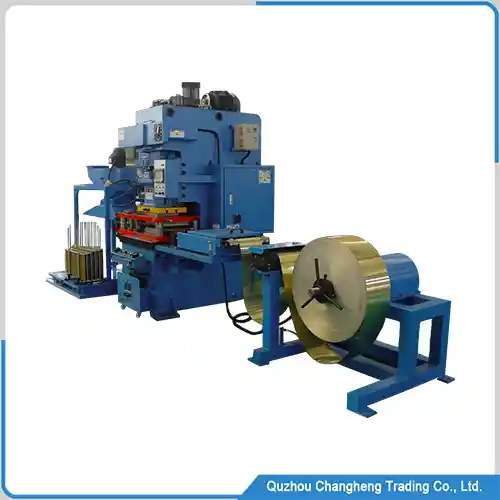 The Copper Tube Expander is a machine used for producing large industrial heat exchangers and condensers. Its main function is to expand the copper coil tubes to the required size during the production process
To ensure a tight fit between the fins and tubes, allowing the heat exchanger to achieve rapid cooling effect
Copper Tube Expander characteristic
1, Servo motor drive: The use of servo motors can provide more accurate and reliable driving, thereby improving the stability and reliability of the machine.
2, Silent production: Compared to traditional hydraulic driven expansion machines,
servo motor driven Copper Tube Expander machines have very low sound during operation
3, Controllable speed: The production speed of the machine can be precisely controlled to achieve rapid production. This type of machine allows users to set variable production speeds, thereby achieving reliable product quality and improving production efficiency.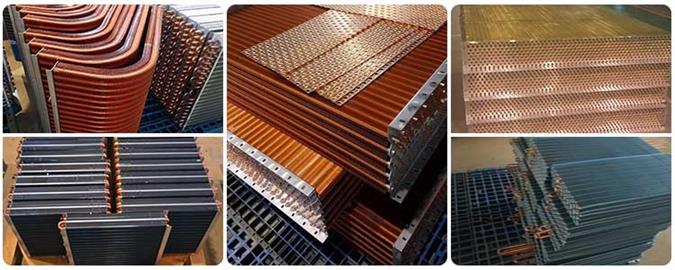 4, Variable size: The Copper pipe expander machine is equipped with a design for quick replacement of expansion balls, allowing users to quickly replace expansion balls,
thereby quickly converting different sizes during the production process and improving production efficiency.
5, power saving: The design adopts a waiting time when the motor is not working, which can turn off the motor while the Copper Tube Expander machine is waiting,
thereby saving electricity, reducing energy consumption, and reducing production costs.
ITEM
DATA
Disposable tube quantity
2 / 4 / 6 / 8
optional
Expansion tube length
5m / 10m / 15m
optional
Pipe diameter
6.5-10mm
11-16mm
18-25mm
optional
Pipe material
copper
aluminum
SS304
Expansion speed
10-25m/min
Touch screen language
English
Chinese
summary
The Copper tube Expander is an efficient, energy-saving, silent production equipment that has greatly improved the production efficiency of large industrial heat exchangers and condensers.
Compared to traditional hydraulic driven machines, the advantages of servo motor driven expansion machines are very obvious. If you are truly looking for a convenient expansion equipment, then our machine is a good choice for you
machine video