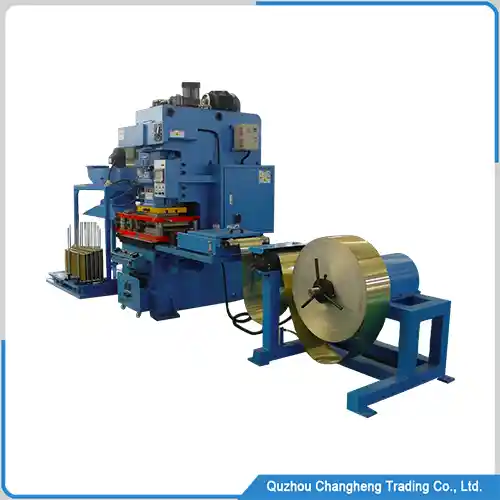 Finning Machine outline
We are from the top tube finning machine manufacturer in China, Our tube fin machine is compact in design, fast in production, and also equipped with an automatic tube lubricating oil filling function
This machine uses three shafts to roll metal tubes, and the fin size is guaranteed, The roller mold adopts a design that can be quickly disassembled. Replacing different roller molds can produce different fin tubes of different sizes
This finning machine can extrude and grind two kinds of metal pipes together. The internal pipes can be any metal, iron, copper, stainless steel, titanium alloy, etc, The outer pipe metal can be aluminum or copper
Our advantages
1, We provide high-quality fin machines, while also taking into account the very competitive price
2, Our warehouse has a long-term inventory of fin machines. If you don't need to customize the color of the machine and the size of the rollers, we will deliver them quickly
3, We customize the roller according to your tube fin size
4, We will send the machine to any port you need
5, Customized tools for this machine can realize fully automatic production, Contact our engineers if you need more details
this finning machine can make these types
Item
Data
outside Fin material
copper
aluminum
tube material
copper
carbon steel
SS304
aluminum
alloy
fin thickness
0.2-0.4mm
tube diameter size
10-38mm
8-51mm
Fin height
< 17mm
Fin pitch
0.6-2mm
1.6-10mm
tube diameter
Φ25-88mm
tube length
< 20m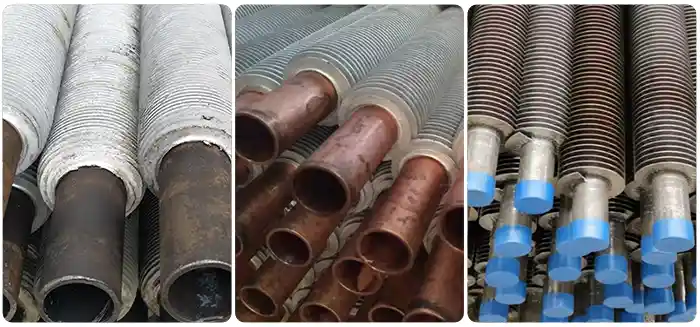 tube finning machine video
Q & A
Q: What is the delivery time?
A: Our machines are in stock. If your machines need to be customized The delivery time of the tube finning machine is 42 days.
Q: Are you a trading company or a manufacturer?
A: Our machine is from the top tube finning machine manufacturer in China.
Q: What color is the appearance of your machine?
A: The color of our machine can be customized, and the default color is green.