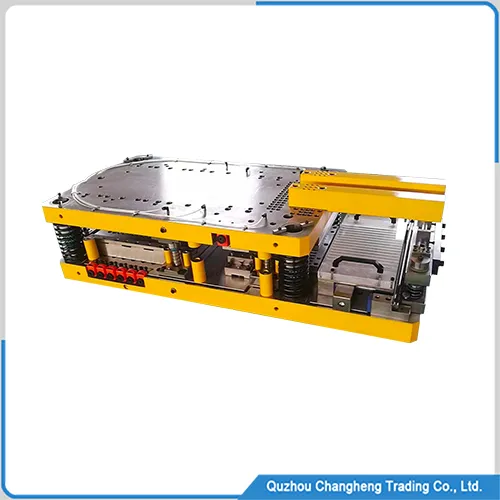 fin line press machine of Heat exchanger
The fin line press of the heat exchanger is a unique cast iron alloy for use at high speeds that has great stiffness and shock resistance. For accuracy and stability of operation, the slider is built with a long guide circuit and a slider balance device.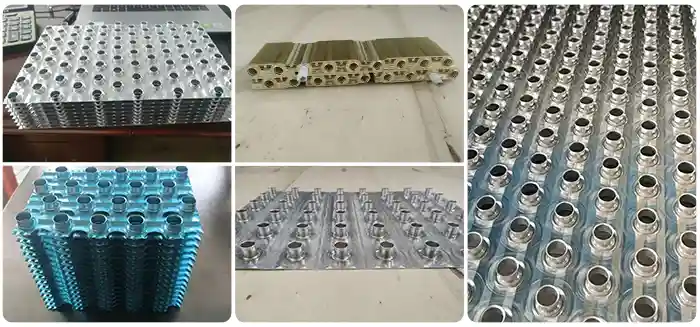 Electronic timing automated lubrication systems are installed in all anti-wear components. The press will shut off automatically if there is not enough lubricating oil. A sophisticated yet straightforward control mechanism guarantees the precision of the slider running and stopping. can adapt to any requirement for automatic production, increase production effectiveness, and cut costs.
High-speed Heat exchanger aluminum fin press lines are frequently employed in small, precise parts like the Mada stator and rotor, precision electronics, communication, computers, home appliances, and domestic goods.
Technical parameters
nominal force of the slider: 450 KN
Nominal force stroke: 4mm
stroke: 120 mm
Travel fixed times: 80 /min
ravel variable times: 50-80 /min
Closed height: 270 mm
Closed height regulation: 60mm
Distance from slider center to the fuselage: 225 mm
Pillar distance: 515mm
Slider bottom dimension: 410*340 mm
Hole size of die shank: 50*60 mm
Table size: 825*440 mm
Diameter of blanking hole: φ150 mm
Worktable thickness: 110 mm
distance between the working table and the ground: 800 mm
overall dimension: 1585*1075*2391 mm
Anchor bolt distance: 1075*760 mm
Motor power: 5.5KW
weight:3550KG
Our success stories
fin production line video
Q & A
Q: What is the punching force of your machine
A: The punching force of this machine is 45 tons, and the production speed is 300 times per minute. Your factory floor needs to be reinforced, It can only be produced on the first floor
Q: What is the packaging of your fin press line
A: Our fin press lines are packed in wooden cases. In order to smoothly load the machines into containers, we pack the machines lying down
Q: Can I choose the color I like?
A: Of course, the appearance color of our machine can be customized, but the color may be a little different