Flat Fin Machine outline
The Flat fin machine is specialized for producing cooling fins for plate and bar heat exchangers, This equipment is similar to the working type of the piston and continuously produces work up and down, The sliding bushing has an automatic lubrication device, The excess lubricating oil will automatically flow to the oil sump.
Machine delivery list
| | |
| --- | --- |
| ITEM | QTY |
| Decoiler | 1 SET |
| fin machine | 1 SET |
| oil tank | 1 SET |
| Servo cutting machine | 1 SET |
| fin tool | 1 SET |
| spare parts | 1 SET |
| Foil lubrication | 1 SET |
| instructions | 1 SET |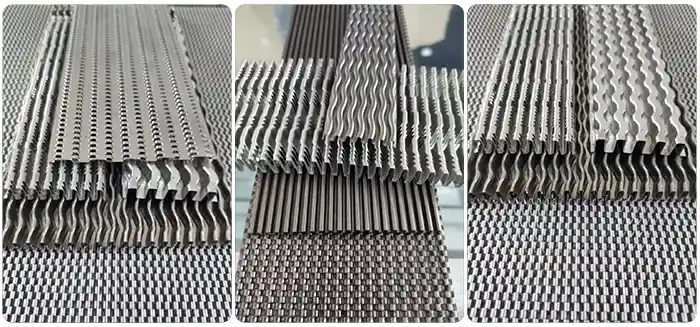 main features
1, The column bushing of the flat fin machine is made of high-speed steel. Its service life far exceeds that of its competitors
2, The mold slider of the fin machine adopts a rolling ball structure, which has a longer service life.
3, The punching force and production speed of the fin machine should be highly matched with the cutting speed.
4, The touch screen of this machine can directly set production parameters.
5, The Decoiler has an automatic induction switch that controls the uncoiling speed of the aluminum coil.
6, The fin stamping machine has been added with a limit device, which can be quickly aligned and accurately positioned by changing the mold
Flat Fin Machine Factory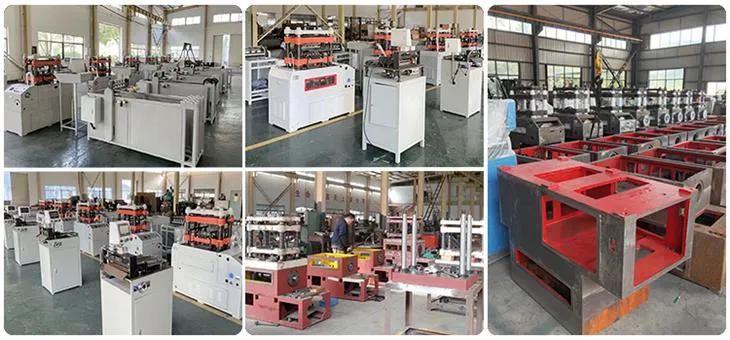 Q & A
Q: How long will it take you to make this machine?
A: the delivery time is approximately 60-65 days.
Q: Can you provide a CE certificate for this fin machine?
A: Yes, we have a CE certificate for this fin machine
Q: Can we choose a white appearance for this flat fin machine?
A: No problem, you can choose any color machine
Q: What oil is used to lubricate aluminum foil during the production of this machine?
A: Volatile oil is commonly used to lubricate aluminum foil, and some factories also use diesel fuel