radiator tank clinch machine
The radiator tank clinch machine primarily creates radiators for automobiles. Some claim that it's a semi-automatic crimping machine. An air cylinder serves as the major power source. The production pace is excellent. Two operating modes exist. The machine is run by one factory, or two workers can run it concurrently.
advantages of radiator tank clinch machine
It's very cost-effective
There is no requirement for upkeep and repairs.
Employees don't need any training to operate the equipment.
Save power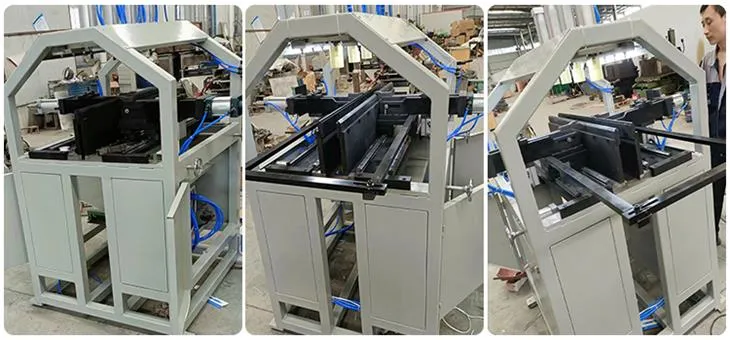 Plastic tank Crimping Machine video
Q & A
Q: What is the delivery time of this machine
A: This machine will be delivered in 45 days.
Q: Is this machine packed in wooden cases?
A: Correct. The device is housed in wooden boxes.
Q: What radiators can this tank clinch machine produce?
A: 80% of the vehicle radiators sold today can be produced by this equipment.
Q: Do you accept L/C transactions
A: We accept 100% irrevocable letters of credit, of course.
Q: Can this machine produce radiators for trucks and engineering vehicles?
A: This machine's workspace measures 800 by 800mm. This range of radiators can be created. To generate huge radiators, increase the size of their working area. To have the machine customized, speak with our engineers.