condenser fin machine outline
We are a condenser fin machine company from China, Our machine is the key machine for producing aluminum cooling fins for aluminum condensers
We have been engaged in the manufacturing of this fin machine for 16 years. Our professional ability is far superior to that of our competitors. Our excellent quality also takes into account the beautiful price,
This series of machines have been sold to aluminum radiator factories and aluminum condenser factories around the world, and some copper radiator factories also use our machines
Some aluminum radiator factories need to manufacture different sizes widths and lengths, and some factories need to produce different types of fins,
In order to meet the needs of all customers, we redesigned the structure of the rolling fin roller. The fin machine can quickly replace the roller tool as a whole. We applied for an invention patent for this design
After our long-term hard work and continuous improvement for this fin machine, we are currently the top fin machine company in China
Our machine can produce high-quality fin parts for the product in the following picture
fin machine roller tools details
condenser fin machine company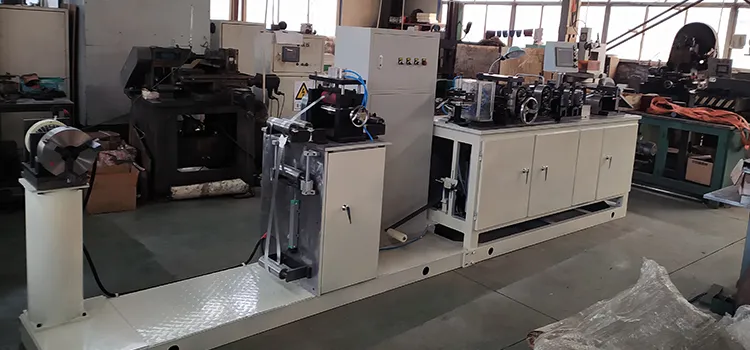 Q & A
Q: What is the fastest production speed of this fin machine?
A: The fastest production speed of this fin machine is 122 meters/min.
Q: What is the total power of this machine?
A: The motor of the roller mold of this machine is 2.2kw, and the total power of the machine is about 4.5kw.
Q: What raw materials thickness can this fin machine produce?
A: Our machine can produce aluminum material thickness is 0.05-0.13mm and copper material thickness is 0.03-0.11mm. We can also customize other sizes. For more details, please contact our engineers.
Q: Are you fin machine company?
A: Yes, we have 15 years of experience in manufacturing condenser fin machines We can accept any type of fin machine customization.