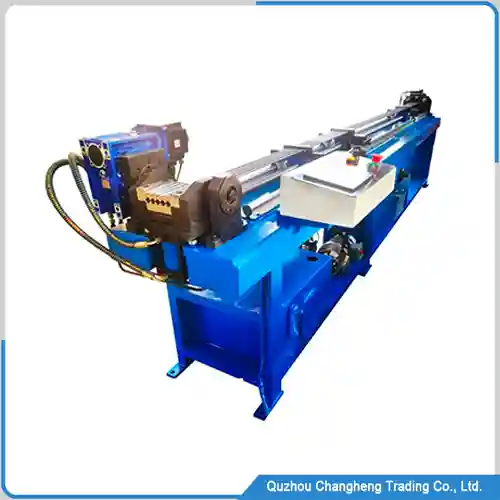 We are well aware of the importance of tube expanding machine in the production of industrial heat exchangers. In order to meet the needs of our customers, we have launched a high-performance expansion machine,
This machine is driven by a servo motor and has the characteristics of high efficiency, accuracy, and stability. The metal tube can be expanded to a certain diameter and tightly fitted with the heat dissipation fins to meet the needs of the heat exchanger production process.
Features of the expanding machine
1, Our expander machine is driven by a servo motor, which can achieve high-precision automatic control. Accurate tube expansion operation is achieved by controlling the speed and direction of the motor in real time. This enables our expansion machine to maintain high precision and stability during the expansion process, thereby improving production efficiency and product quality.
2, This expanding machine has a powerful control system that can achieve comprehensive control and monitoring. The control system can achieve functions such as machine control, monitoring,
and fault diagnosis, ensuring the smooth operation of tube expansion.
In addition, the control system also has powerful human-computer interaction functions, making it more convenient for users to operate and control.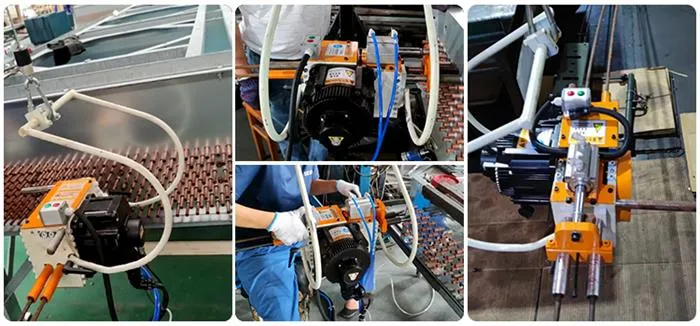 technical data
| | | |
| --- | --- | --- |
| NO. | ITEM | DATA |
| 1 | Main drive | servo motor |
| 2 | Machine control | touch screen |
| 3 | Motor brand | Mitsubishi |
| 4 | Electrical voltage | 380V/60-50hz |
| 5 | Expanding size | according to design |
| 6 | Packaging box | wooden box |
| 7 | tube length | 2-15m optional |
| | tube quantity | 2/4/6/8 optional |
Q & A
Q: This expanding machine can expand several pipes at the same time?
A: Our machine has 2, 4, 6, and 8, pipes to choose from, and we can also customize more pipes for you.
Q: What is the length of the pipe that this expander can produce?
A: The diameter of the pipe is 12mm, and this machine can expand the length of the pipe to 10-15 meters.
Q: What are the components of this machine?
A: This machine is composed of a control system, gantry, expansion machine, telescopic scale, etc.