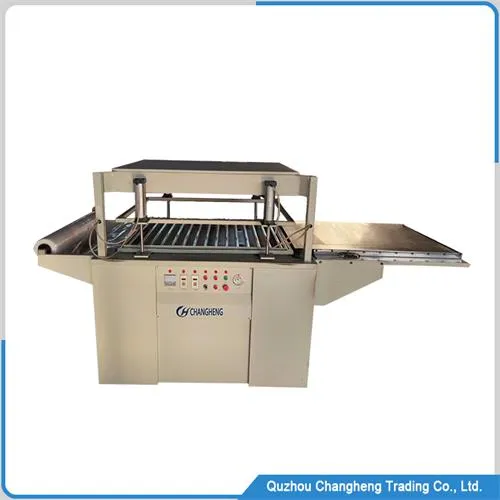 Candy packing machine application field
The candy packing machine manufacturer is applicable to the quantitative packaging of puffed food, fruit, biscuits, quick-frozen food, nuts, plant seeds, and other granular materials.
Candy packing machine features
The measurement method can be selected according to the customer's requirements, such as cup-type measurement, and screw-type measurement.
multi-head combined scale measurement, electronic automatic measurement, etc.
The packaging machine adopts an intelligent temperature controller, which can control the temperature accurately, and the packaging seal is beautiful and flat.
It adopts a PLC control servo motor double-pull or single-pull film structure, and the sealing and cutting position adopts a motor automatic deviation correction device.
It uses a large display touch screen to form the drive control core. improving the control accuracy, reliability, and intelligence of the whole machine.
This machine and metering configuration can automatically complete all the packaging processes such as metering,
feeding, filling, bag making, inflation (exhaust), sealing, cutting, production date, batch printing, and automatically completing the counting of packaged products
We can customize pillow bags, hanging hole bags, etc. according to customer requirements.
This machine has the function of a visual fault automatic display to help engineers eliminate faults in time.
technical data
Supporting equipment: intelligently combined scale, material elevator, working platform
Packaging bag type: four-side sealing bag, three-side sealing bag, self-supporting bag, load-carrying bag, zipper bag, paper bag, and other composite bags
Bag dimensions: W100-250mm & L100-380mm
Filling range: 50-2000g
Packaging speed: 25-60 bags/minute
Packaging accuracy: deviation ≤± 1-2g
Voltage: 380V/50HZ/60HZ
Total power: 5Kw
air pressure: 0.6m3/min
Candy packing machine manufacturer factory video
Why choose us
Very cost-effective price, We are a famous packaging machine manufacturer in China, and there is no agent to make profits
One-stop purchase of packaging machines, Our machine is widely used in industries, food, vegetables, fruits, powder, granules, potato chips, nuts, etc. All factories involved in these fields use this machine
After-sales service without worries, Our engineers have more than 15 years of working experience in the field of packaging machinery, The warranty period of our machine is 12 months. During the warranty period, we will repair and replace the parts damaged due to quality reasons for free
Fast delivery time, Our factory has many packaging machines delivered every day. If there is no special customized packaging bag, we can deliver it at any time